Times of Services
Sunday: Bible Class | 9:30 a.m.
Sunday: Worship | 10:30 a.m. & 5:00 p.m.
Wednesday: Bible Class | 7:00 p.m.
Sunday: Radio Broadcast WKYX AM 570 | 7:45am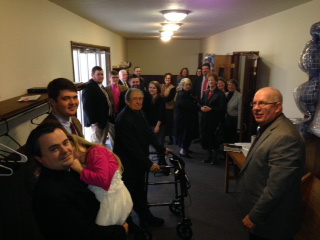 We want you to come and be with us as we worship God in spirit and in truth. When you visit you will be our honored guest. It is an awesome privilege to meet those that want to learn more about God's Word.
I f you have any questions about the church of Christ feel free to use the Contact Page Form.
Come be our honored guest every chance you get!